Polished+
Polished+ is a brand building tool for sports teams that helps non-designers easily create dynamic brands. This project recreated a project from my first year of Graphic Design education. It focused on updating the overall design of the website as well as create efficient, reusable code.
Categories
Web Design
Web Development
Motion Graphics
Role
Designer
Motion Designer
Web Developer
Updated
The updated version of the website focused on modern, clean web design with easily reusable code. It is coded using the Jekyll framework, which allows easy duplication of elements while keeping customizability.
View updated website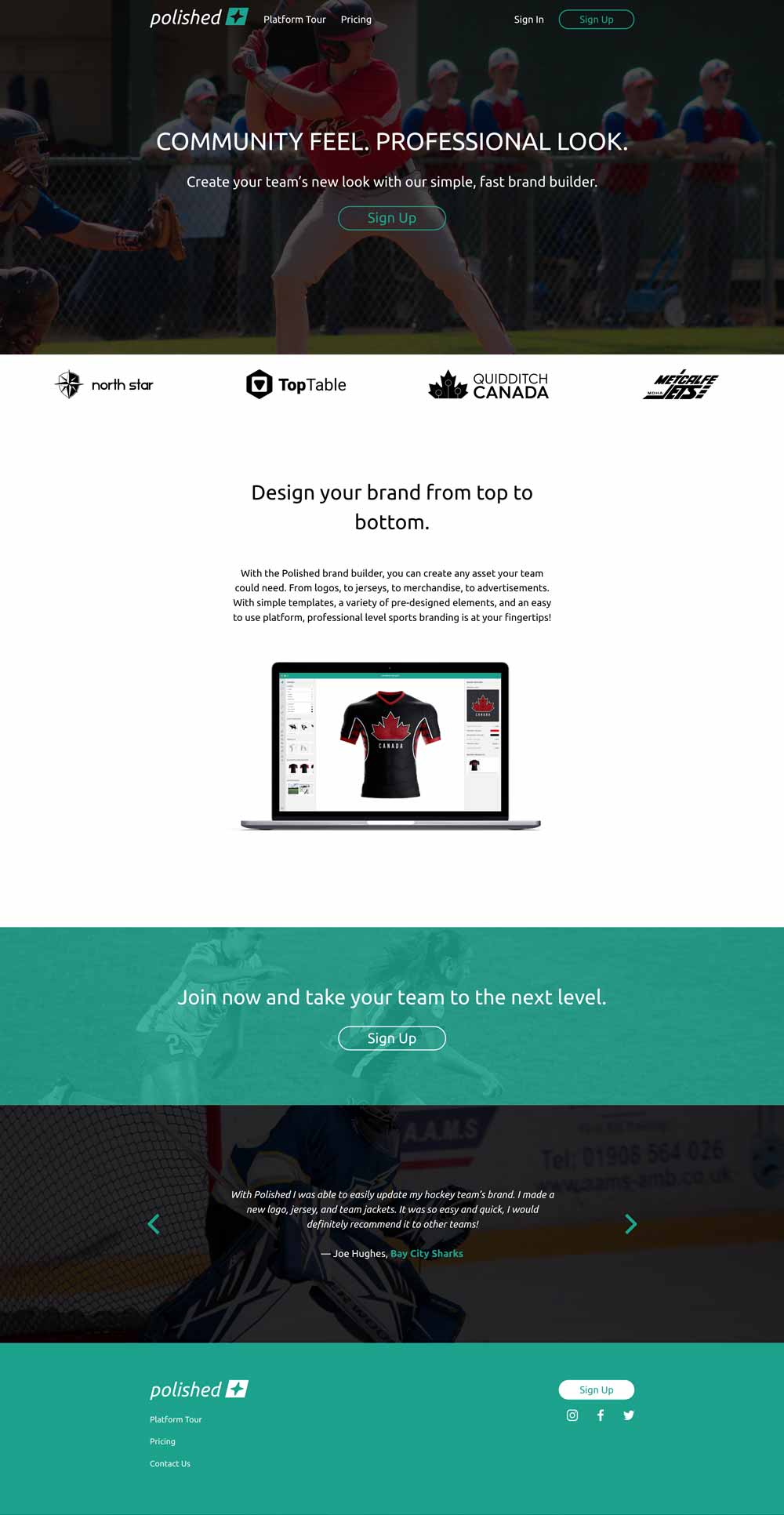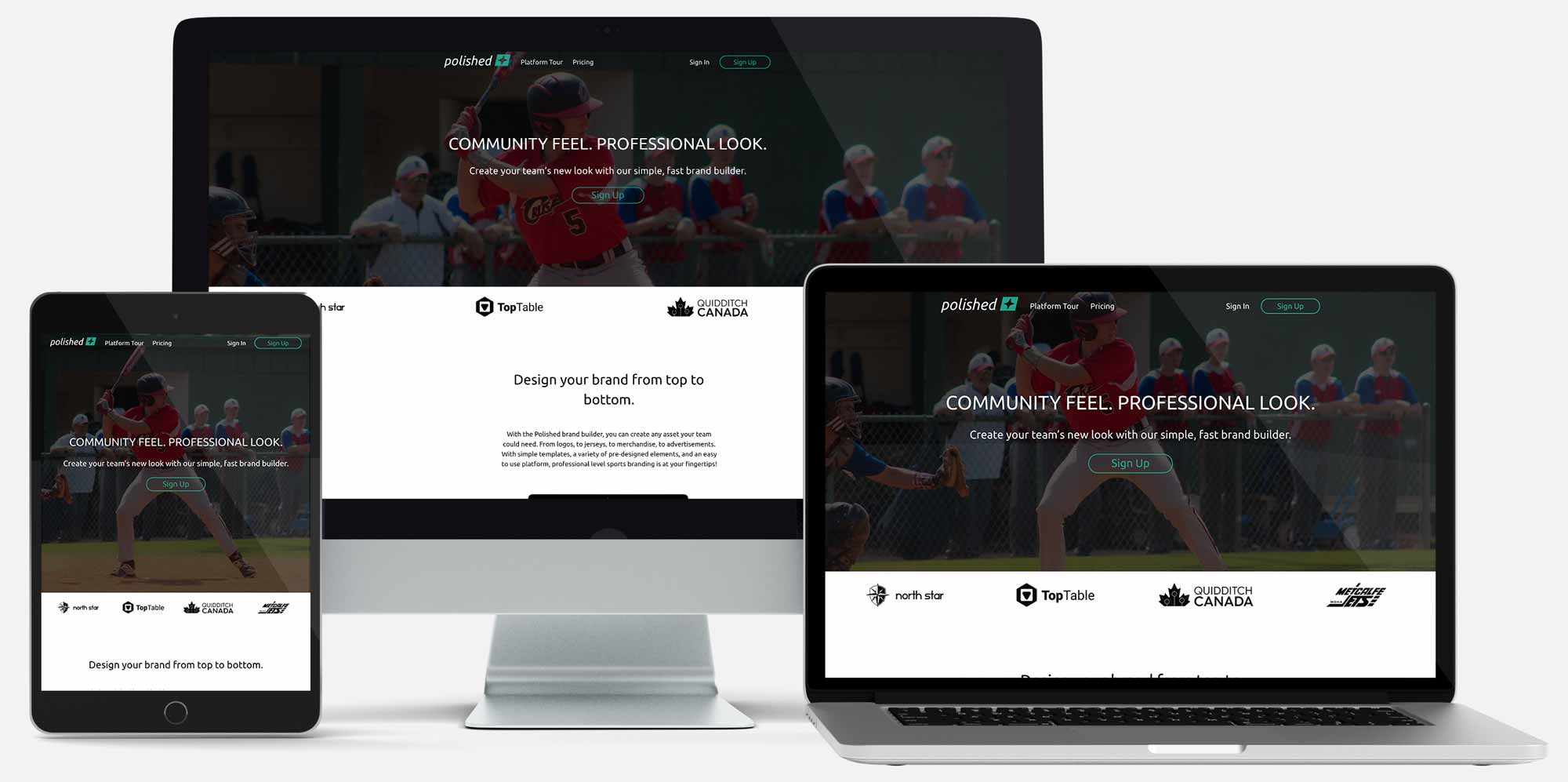 Visual Design
The goal of the Polished+ redesign was to modernize the visual design to clearly communicate the products features and benefits. The new visual design focuses on images and real world examples of logos and products instead of the illustrative style of the original. This better provides the customers with realistic expectations of the services and products the Polished+ Platform can provide.
Typeface
Chosen for its strong readability, Ubuntu is a web ready typeface that helps communicate well while staying versatile for variety of scenarios.
Ubuntu
Colours
The colour palette is simple and used sparingly. Colours are only used to create emphasis and to help seperate elements on the page.
Video